Your Go-To Solution for Professional Tradesman Marketing
Are you a skilled tradesman looking to expand your customer base and boost your business? Look no further than Tradie Marketing, your trusted partner in providing expert marketing services specifically tailored for tradespeople like you.
At Tradie Marketing, we understand the unique challenges faced by tradesmen in effectively marketing their services. That's why we specialize in providing comprehensive marketing solutions designed to help you stand out from the competition, attract more customers, and grow your business.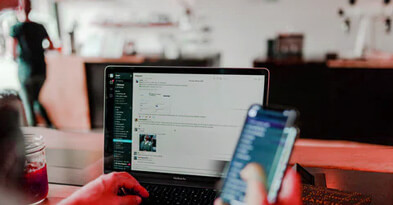 With our expertise in tradesman marketing, we can
1- Enhance Your Online Presence:
We'll create a professional and visually appealing website that showcases your skills, experience, and services. Our SEO strategies will ensure that your website ranks higher in search engine results, making it easier for potential customers to find you.
We'll identify the most effective advertising channels for your trade and implement targeted campaigns to reach your ideal audience. From social media advertising to local directories, we'll ensure your message reaches the right people at the right time.
3- Reputation Management:
We'll help you build and maintain a stellar online reputation through customer reviews, testimonials, and online listings. Positive reviews and a strong reputation will instill trust in potential customers and differentiate you from competitors.
We'll optimize your online presence to target local customers searching for tradesmen in their area. By implementing local SEO strategies, we'll ensure that your business appears prominently in local search results, driving more qualified leads to your doorstep.
We'll implement lead generation strategies to capture potential customers' information and nurture them into paying clients. From email marketing campaigns to targeted promotions, we'll help you convert leads into loyal customers.
Our partnership doesn't end with the initial marketing strategy. We provide ongoing support, monitoring your campaigns, analyzing data, and making necessary adjustments to ensure your marketing efforts continue to yield excellent results.
When you choose Tradie Marketing, you're choosing a team that genuinely understands your trade and has the expertise to help you thrive in a competitive market. With our comprehensive marketing solutions, you can focus on what you do best while we take care of spreading the word about your exceptional services.
Ready to take your tradesman business to new heights? Contact Tradie Marketing today to discuss how our professional marketing services can help you achieve your goals. Let's work together to build your brand, attract more customers, and secure a prosperous future for your business.
Skills That Make a Meaningful Difference for Your Business
When you hire a professional like me, you gain access to a wide range of expertise that can truly make a difference for your business. With my help, your business can experience exponential growth and expand its reach on a global scale through digital channels.
Comprehensive Digital Knowledge
Strategic Business Expansion
Enhanced Brand Visibility