Google Ads are the FASTEST Way to Get Leads & Sales For Your Business.⚡
Not seeing the results you want from your Google Ads campaigns?

Are you feeling EXHAUSTED from trying to keep up with your competitors online?

Are you disappointed that you're NOT making any money with your Google Ads?

Do you worry that your Google Ads campaign isworking poorly with the agency or staff you have hired?

Hate having to communicate with multiple agencies instead of simply one?

Do you feel like your agency is spending too much money on ads and campaigns?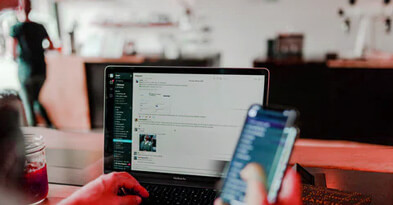 You won't believe what we can do with Google Ads & your business. 🤯
All business owners have one thing in common: they want their brand to be seen by their target market.
But the online world is constantly growing and evolving, and this includes digital marketing platforms. This constant flux means that many business owners find it increasingly difficult to achieve brand visibility. In fact, many of our clients admit to feeling overwhelmed and confused by the technical and sometimes-complicated world of online marketing, Google Ads, Google Analytics, and Social Media Paid Advertising.
That is where our expert team comes in: it's easier and far more cost-effective to let us take care of your digital marketing. You will also receive better conversion rates and a far greater great return on investment (ROI).
We are here to make digital marketing simple, cost-effective, and successful for you.
Why choose PPC for your business?
PPC marketing delivers a quick ROI. PPC ads are a cost-effective digital marketing strategy that deliver some of the best results for businesses.

Our PPC advertising services utilize very targeted strategies to immediately boost your campaign. Your brand is exposed to your target audience at the right time and in the right place. With a clear call to action, this immediately increases leads and boosts your sales.

A PPC campaign is the best way to target your niche market in a short space of time.

The best part is that you, as the business owner, maintain full control of the process and the budget, including the cost per click. Every part of the campaign can be tracked and measured with tools like Google Analytics.

Pay Per Click advertising enables you to control how your brand is viewed online.
Pay Per Click (PPC) is an optimized paid search campaign. Your adverts are laser-targeted at people searching online for the services you offer, and appear on search engine results pages (SERPs).

Using a targeted paid ad for a specific target audience segment and behaviour, PPC provides better traction for your brand.

You only pay for each click on your PPC advert – hence the term 'Pay Per Click'. It's an attractive option because you only pay for what you get.
How will the Hire Pro Me team use PPC marketing for your brand?
We will place your brand in front of your ideal potential customers who are searching online.

Hire Pro Me has a results-driven approach: we are here to increase leads, sales, revenue, and ROI for your business. PPC is a cost-effective strategy that will deliver results for your business.

Forget the feelings of overwhelm and confusion. We take care of all the technical work, making this a hassle-free experience for you. Our team stays up to date with the current digital landscape for you, so that you can focus on your business.

The Hire Pro Me team is comprised of experts. We do all the work in-house, without outsourcing it, so that your business benefits from our technical expertise.

As a Google Premier Partner PPC agency, we utilize Google Ads and Bing Ads for PPC campaigns.

We provide landing pages for PPC ads. You don't even need a website!

Our team works quickly to set up a PPC campaign and have it up and running for your business in a very short space of time. This is a quick and effective way to get more leads.

Google Ads (formerly called Google AdWords) can be very specific and use geographic, demographic and behaviour targeting. Not only will your website or landing page receive more visitors, but they are more likely to be from your target market. This leads to increased sales and revenue. If you have an eCommerce business, we can also set up your Google Shopping, product listing ad, and Merchant Centre.

More than simply managing your Google Ads campaign, we will work with you throughout the process to ensure you receive more leads and sales.

We will develop a tailored strategy that is designed around your unique business and sales process. This is how we deliver such successful results for our clients.

We can design a tailored strategy that combines PPC with other digital marketing campaigns for the best results, thereby giving you an even better ROI.

By identifying what works best for your business and focusing on that, we will provide a campaign with high conversion rates.

There are no lock-in contracts because we are confident we can deliver results for our clients. Payment options are available.
Skills That Make a Meaningful Difference for Your Business
When you hire a professional like me, you gain access to a wide range of expertise that can truly make a difference for your business. With my help, your business can experience exponential growth and expand its reach on a global scale through digital channels.
Comprehensive Digital Knowledge
Strategic Business Expansion
Enhanced Brand Visibility